Wilbur's transformation--from underdog to family pet
With the lifesaving support of Moore Subaru of Richmond, this October the Richmond SPCA found lasting, loving homes for 367 pets. Some of the happiest stories to come out of the Subaru Loves Pets initiative are those of Underdogs such as Wilbur who found his happily ever after on October 9 with Kelly Williams. What we know of Wilbur's journey began in July with one of our municipal partners. The shelter in Appomattox County, Virginia took in a stray dog who was dragging his back legs when he walked yet was incredibly sweet and loving despite any pain he was experiencing. They called on the Richmond SPCA to transfer Wilbur into our care for the best chance of recovery. Dr. David Molinas, the Richmond SPCA's associate veterinarian, placed Wilbur on strict cage rest upon his arrival at our humane center while beginning diagnostics. Following radiographs of the 8-year-old dog's spine and pelvis, which revealed no fractures, Dr. Molinas began treatment for intervertebral disk disease, continuing the regimen of rest and pain medication. Our animal care team and a dedicated foster care volunteer helped Wilbur recover in a quiet, nurturing environment. Over three months, he began using his back legs again. When Kelly met Wilbur at our adoption center, his injury and special needs did not give her pause. She saw not an underdog but a "kind old boy" in need of love and a home, which she was eager to provide. Kelly has named him Biscuit and says the difference is unbelievable. "He loves having a family, and I love him," said Kelly. Biscuit continues to regain mobility, and though he's back on his feet, he experiences occasional relapses with his back and remains vulnerable to injury. Thanks to Subaru Loves Pets, Biscuit found just the right home to meet his needs. Second Story: Our wonderful local Subaru dealership, Moore Subaru of Richmond, was generous enough to serve as the Dinner Sponsor for our largest fundraising event of the year, the Fur Ball. During the live auction, dealership owners Joe and Deana Moore secured the right for their beloved pets to serve as the Richmond SPCA mascots for our current fiscal year. We are thrilled to have this ongoing support and look forward to partnering with Moore Subaru and the Moores personally as we promote our mission and adoption as the most responsible means to add a pet to the family. With the help of Moore Subaru, the Fur Ball grossed more than $675,000 to support our Cinderella Fund, a dedicated pool of resources to treat and rehabilitate sick and injured animals. Last year, we brought more than 4,000 animals into our care, 3,500 of which were "underdogs," requiring medical or behavioral intervention in addition to basic veterinary care.
Warming the Hearts of Cancer Patients
VCU Health and Massey Cancer Center are so thankful for organizations like Subaru of Richmond! In October 2022, we received a large donation of soft, fleece blankets from Subaru of Richmond in partnership with Leukemia & Lymphoma Society. Simple items like this bring warmth, comfort, and encouragement to our patients during their cancer journey which often includes many hours per visit to receive treatment. Additionally, Subaru donated thirty art kits for children which will go to the Pediatric Hematology Oncology Clinic, so our younger cancer patients can also share in the love. Their items not only help patients and their families feel seen, welcomed, and attended to, but also allow our team members and volunteers to distribute high-quality items, offering another layer of care. We appreciate the partnership!
Thank You From R C Longan Elementary School!!!
Recently, we had the privilege of partnering with Moore Subaru Richmond. With their support, they are making a difference for our kids! Moore Subaru Richmond kindly donated a $500 gift card that was used to purchase numerous backpacks for children who needed it. Additionally, Moore Subaru generously donated numerous school supply kits for 10 classrooms supporting 250 students. Thank you being a wonderful partner and supporting the kids in our community! Sincerely, Nicole Henderson Principal R C Longan Elementary School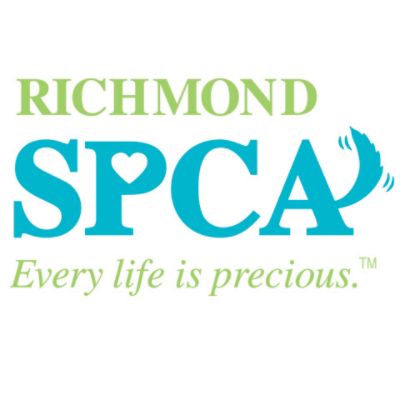 Richmond SPCA Block Party
Twenty years ago, the Richmond SPCA boldly adopted a no-kill operating model and pledged to save the life of every healthy and treatably sick or injured homeless animal in our care. During this time, we facilitated more than 64,000 adoptions, established more than 60 transfer partnerships across the Commonwealth, and pioneered programs of high-volume spaying and neutering as well as full-service, low-cost veterinary care. In order to celebrate such an accomplishment with our community, the Richmond SPCA hosted a Block Party, presented by Moore Subaru. Animal lovers all across RVA joined us for a fun-filled day of live music, great food and drinks and of course, activities for the whole family—including our four-legged friends! We are grateful to Moore Subaru for their generosity and their commitment to ensure that homeless pets are given every opportunity at a happy life.
Warming the Hearts of HomeAgain Clients
HomeAgain is a non-profit based in Richmond, VA that helps individuals and families experiencing homelessness secure and maintain a Home, Again. In the past year, our organization secured permanent housing for nearly 500 homeless individuals (and their families). Those who come to HomeAgain are placed in our emergency shelters before being transitioned into our community housing programs where they're able to locate and secure a stable home with our support. When they arrive at our door, most only have the clothes on their backs. During a time that is joyous for most, the holiday season and winter months can be challenging for HomeAgain clients. This is why it's important for our local community to recognize these individuals and choose to make a difference. In December of 2021, Subaru of Richmond contacted our organization, offering to hold a blanket drive for our clients. We were thrilled to have their support and even more thrilled on the day they arrived with 5 large boxes of blankets. Their generosity this holiday season is making a difference in the 60 plus shelter clients we support and warming the hearts of our staff and those we assist. Thank you, Subaru of Richmond for your support!
A Promise Kept - Bourbon's Story
For nearly a decade, Subaru has supported FETCH a Cure in our mission to create a community where no one is denied a choice for their pet's health and well-being due to a lack of options, education, or funding. Through our Companions in Crisis program, FETCH has provided financial assistance to families in Virginia, Maryland, and DC who cannot bear the costs of life-saving cancer treatments for their pets. Through Subaru's generous commitment to FETCH, 2020 Companions in Crisis grant recipient, Bourbon, was given a new lease on life. Thank you, Subaru, for giving the ultimate gift to our Companions in Crisis recipients and their families -- the gift of more time together.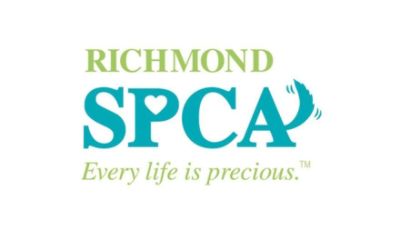 Subaru Love Promise-Richmond SPCA
The Richmond SPCA celebrated more than 300 adoptions during the Subaru Loves Pets month of October 2021. While each adoption was special-particularly for the pets- there was one very special moment for us in October when Portland, a long-term resident found her forever home. Portland had been adopted and returned twice. But the third time was the charm for this sweet gal. We are grateful to Subaru for supporting underdogs and pets like Portland at the Richmond SPCA and across the country.